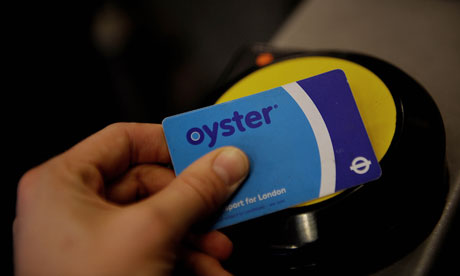 With RPI inflation this week (Tuesday) calculated as 2.5%, Labour Group Transport Spokesperson Val Shawcross urged the Mayor not to impose inflation busting fare rises on London's commuters. The Mayor's Business Plan states that fares are scheduled to increase at RPI plus one per cent in January, meaning that fares would rise by 3.5% across London.
The planned rises mean that despite the Mayor pledging to lower fares, since he came to power the cost of travel will have increased by an average of 42%. For residents of Uxbridge and South Ruislip, where the Mayor will reportedly attempt to become an MP, commuters will have suffered an increase of £584.08 on an annual zone 1-6 travel card since Johnson came to power in 2008.
Today's inflation figures mean that fare rises for January 2015 are likely to be: 
- Bus and Tram Pay as You Go – up to £1.50 - a 60p rise since 2008
- PAYG TfL Rail Services Zone 1 – up to £2.28 - a 78p rise since 2008
- Zone 1-2 monthly Travelcard – up to £124.82 - a £25.72 rise since 2008
- Zone 1-3 monthly Travelcard – up to £146.35 - a £30.35 rise since 2008
- Zone 1-4 annual travelcard – up to £1,863 - a £391 rise since 2008
Commenting on potential fare rises, London Assembly Labour Group Transport Spokesperson, Val Shawcross, said:
"It will feel like groundhog day for commuters who, for the sixth time since Boris Johnson became Mayor, will face another round of above-inflation fare rises next January. Yet again Johnson just hasn't been straight with Londoners. He pledged to keep fares low, but is set to oversee a 42% rise in fares since becoming Mayor, that's 17.5% higher than inflation over the six years. 
"With Boris now admitting that he intends to become an MP in 2015, he is set to leave behind a rotten legacy of above inflation fare rises throughout his Mayoralty.
"Instead of accepting another year of inflation busting fare rises the Mayor should be standing up for hard pressed Londoners and scrapping his plans for another inflation busting rise."