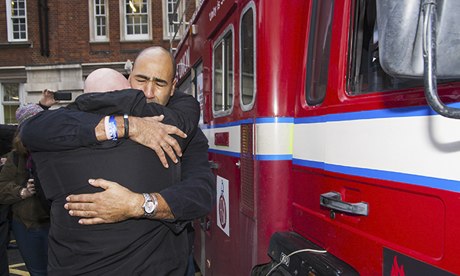 Fiona Twycross, London Assembly Labour Group Fire Spokesperson, today lambasted the Mayor's decision to commission a report into the feasibility of 'locking out' striking firefighters from the remainder of their shifts. 
Following the publication of the Mayor's Direction, the Labour Group also issued a motion calling for the Assembly to acknowledge that the Mayor's decision was "deliberately antagonistic", would "jeopardise" the safety of Londoners and calling for it to be withdrawn with immediate effect.
This issue of locking firefighters out from their remaining shifts when on strike has been debated several times at the London Fire and Emergency Planning Authority (LFEPA), each time culminating in the conclusion that this would be a self-defeating and provocative approach to industrial relations.
Responding to the publication of the Mayoral Direction that proposes 'locking out' firefighters, Fiona Twycross, London Assembly Labour Group Fire spokesperson, said:
"This a narrow minded, politically motivated decision from the Mayor. What is worse, locking fire fighters out like this will pose a genuine risk to the safety of Londoners.
"They Mayor's aggressive stance is even more surprising as it comes in marked contrast to the apparently positive approach being adopted by the new Fire Minister. Evidence from similar cases in Buckinghamshire, Essex and Surrey tell us that lock outs like this don't work, but the Mayor is intent on provoking firefighters and ramping up the dispute.
"The Government's plans are deeply unfair and will mean many firefighters will see their pensions cut dramatically if they are forced to retire early due to ill health. The Mayor needs to use his position of influence to get the government around the negotiating table, but instead he is punishing firefighters for standing up for their rights. Boris Johnson is prioritising financial consideration over Londoners' safety".