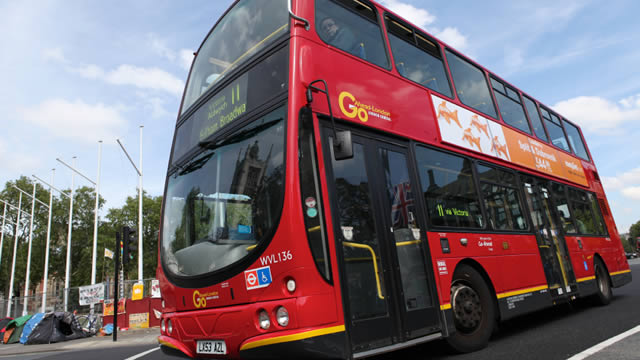 Up to 27,000 bus workers will take part in a Londonwide strike today as part of a campaign to introduce equal pay. The strike comes after London's bus service suffered huge cuts to its subsidy in the last six years. London Assembly Labour Transport Spokesperson, Val Shawcross AM, said the Mayor's neglect of the bus service was to blame for the low pay and unfairness suffered by bus drivers.
Ms Shawcross said it was time for the Mayor to show some leadership and intervene to bring bus staff and bosses around the table to discuss a single Londonwide agreement covering bus workers' pay, terms and conditions.
London's bus drivers are employed by private companies on contract to TfL.  People doing the same jobs can see a huge difference in their salaries. Lowest paid bus drivers are paid just £9.30 per hour, whilst others can earn up to £16 per hour.
Commenting today's bus strike, London Assembly Labour Group Transport Spokesperson Val Shawcross AM said: 
"Today's dispute is regrettable, but not surprising given the fact that London's bus operating companies treat drivers so unfairly. 
"The Mayor has washed his hands of responsibility for London's bus drivers, but it is not just a matter of fairness that he should take some responsibility for resolving this dispute, London's passengers will get a better service from transport staff who are treated fairly.
"The Mayor raises questions about the validity of strike ballots, but this strike had 84% of Unite members voting in support.  London's bus drivers are not militant, in fact this is only the second Londonwide bus strike in 50 years.  They have a right to express their views and pursue their legitimate interests within the existing laws, which they have done.
"We call on the Mayor to intervene to get staff and employers around the table and to look for a mechanism which will allow TfL to ensure more fair treatment and better terms and conditions of employees within the bus industry."