Living in London reports
In follow up to last year's Cost of Living reports in early 2015 Labour London Assembly Members undertook a new series of reports to examine the impact of to Tory-led Government's policy on Londoners. The results were stark. 
Transport
Val Shawcross AM argues that after years of inflation busting rises London's travel fares should be frozen to give respite to hard pressed commuters in her latest report, The Case for a Fare Freeze. The report found that 76 per cent of Londoners now think that fares are 'too high', with just 0.5 per cent believing they are too low.
Cost of Living

Since 2010 the cost of living in London has outstripped wage growth on almost every measure finds Fiona Twycross AM. Her The High Cost of Low wages report found that whilst wages have grown by just 3.5 per cent since 2010, the capital's living costs have rocketed with:
Energy costs up 26.5 per cent, 9.8 times faster than wages
Housing costs up 34 per cent, 9.5 times higher than wage rises
Travel costs up 20 per cent, 5.6 times faster than wages (Z1-6 Travelcard)
         Food costs up 13 per cent, 4.7 times faster than wages
Emergency services
London's blue light emergency services risk becoming the Casualty of Cuts finds Joanne McCartney AM with more than half of Londoners admitting to being 'fairly' or 'very unconfident' that London's emergency services are coping under the pressure of cuts and increased demand.
A&E in Crisis
London must be given new freedom to adapt its health service to match the needs of patient finds Dr Onkar Sahota. The Critical Condition: London's NHS report calls for London's NHS and social care budgets to be devolved to the London and for a new Health Commissioner to be appointed to work with the Mayor to coordinate health policy in the capital in a similar way that the Metropolitan Police Service is run.
The report argued that  London's health services have come under increasing pressure over recent years as a result of rapid population growth, A&E department closures and the Government's reorganisation of health commissioning, all of which have left the capital's health service fragmented.
Out of Stock report
In February 2015, building on last year's From Right to Buy to Buy to Let report, Tom Copley AM released Out of Stock, a new report which reveals that across London, councils predict they will lose 1.5 council homes for every 1 they build in the coming ten years thanks to Right to Buy.
Drawing on new data provided by London boroughs the report estimates that based on current development plans around 10,300 council homes will be completed over the decade to 2023/24, compared to an estimated 16,100 Right to Buy sales leaving almost 6,000 fewer council homes by 2023/24.
The data shows that London boroughs expect 1.5 council properties to be sold over the next ten years for every new home that will be built. The erosion of the council housing stock is expected to be particularly stark in outer-London, where the boroughs currently forecast that two homes will be sold for every new home that is completed. This compares to 1.2 homes in inner-London.
 
From Right to Buy to Buy to Let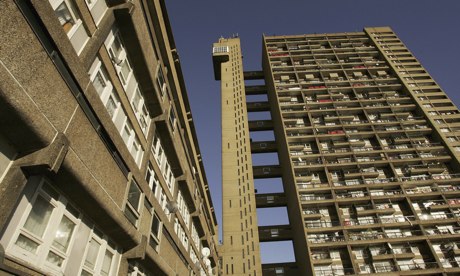 In January 2014, Labour Group Housing Spokesman Tom Copley published a groundbreaking report - From Right to Buy to Buy to Let. 
The paper contained new research that for the first time revealed that at least 36% of homes (52,000 properties) sold through Right to Buy in London are now let by private landlords. Read the Observer's write up of Tom's report here.



2014 London's Cost of Living reports

In early 2014, Labour Members of the London Assembly published a series of reports about the cost of living crisis that is hitting our city. The reports covered the main areas of pressure on people across the capital, including transport, housing and energy. As part of this work over 2,300 Londoners were surveyed, and we listened to what they have said. Below you can find out more about each report and read them for yourself. 
Transport
Val Shawcross AM published Cost of Living: Fair Fares and found that 84% of Londoners think that public transport fares are too high. The report also highlights how it's the poorest in our community who have been disproportionately hit by fare rises.
Housing
In Cost of Living: Fair Housing, Tom Copley AM argues that the shortage of homes, and the cost of living crisis this is fuelling, is one of the biggest challenge facing London government.
Food Poverty
Fiona Twycross AM's report Cost of Living: Free School Meals highlights the growing use of food banks in London; the increasing concern of Londoners on food price rises; and widespread support for the introduction of free school meals.
Energy
In Cost of Living: Cold Homes Murad Qureshi AM found that 68% of Londoners have cut back on heating their homes as energy bills continue to soar.
Childcare
Dr Onkar Sahota AM sets out both the economic impact the lack of affordable childcare has on the capital, and the impact on work-life balance, and argues that urgent action is needed. Read Cost of Living: Childcare in full here.
Fair Pay
In this report, Cost of Living: A Living Wage, Fiona Twycross AM looks into the growing problem of poverty pay in the capital. 94% of Londoners believe the minimum wage is not enough to live on in London.