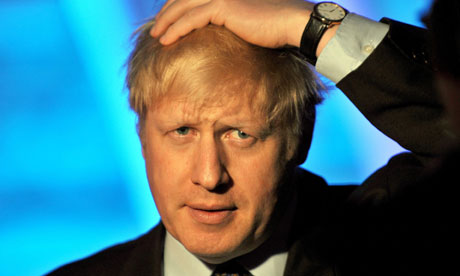 Labour Group Leader Len Duvall has described Boris Johnson's announcement that he plans to return to Parliament as an MP in 2015 as a "snub to Londoners".
Len Duvall said:
"This decision is a snub to Londoners. Boris has previously stated that being Mayor of London was the "greatest job in the world". However, it is clear he no longer thinks that. Boris will be utterly distracted for the next two years – fighting an election campaign then as an MP, if successful. All this at a time when Londoners – who are suffering a severe housing crisis, cuts to police and fire services, and some of the worst air quality in Europe – will need strong leadership most.
"It is clear that Boris saw the Mayoralty as a nothing more than a stepping stone to help build his public profile and his record at City Hall reflects that: he has overseen 4,500 less police officers on our streets, closed 10 fire stations – jeopardising the safety of Londoners, has been responsible for a 43.7% increase in bus fares and a 33.2% increase in Tube fares; and presided over a severe housing crisis in London.
"Londoners deserve better than a part-time Mayor who is more concerned with his own political ambitions than leading their city."